When we were working and studying durning Pandemic we had to get familiar with more of online methods that were going to allow us contact with each other. This article is going to speak of one of the plaform that made it all possible. If you want to find out more things about Zoom and find out some tricks you can do here then keep reading.

Tips and trips before a Zoom call
Here we will speak of things that you can do right before a call on Zoom. If you want to find out more things than you already know about tricks before you make a call this is the best place to do this.
It is a good idea to start your meeting on mute everytime! When you are scheduling a new meeting just go to the Advanced options and then check the Mute participants upon entry feature. Fun fact here is this that you can press an hold the spacebar what will make a temporary unmute to your microphone during your meeting.
Another cool trick is this that you can remove background noices fully. All you have to do is to use Krisp to automatically mute all of the backgroud sounds.
One more trick is to create recurring meetings with use of a single URL.It doesn't matter if it is your weakly standup or one on one call recurring meetings are somehow a must for every team. You can do this trick very simple. To do it just schedule a meeting just like you always do and make sure that you have selected the Recurring meeting option.
There is also a cool trick which is all about keyboard shortcuts. These shortcuts are going to help you use Zoom way faster. For example Alt helps you to hide but also show your meetings controls. Alt+F helps you enter and leave the full screen view. Alt+Shift+T is going to make it possible for you to take a screenshot.
What is also cool is this that you can create your own beautiful backgroud. Choose the best one that matches the occassion, then go to app's Settings and choose Background and Filters. Now when you have done that you should just add your customed background from the plus sign which is on the right of a meeting screen and then just uncheck the Mirror my video option.
During a Zoom meeting
Just like before a call there are also couple trick that can be used during a Zoom meeting, so if you want to find them out simply follow them here.
First trick is to use waiting rooms. If you didn't know, Zoom has many privacy settings and this is one of them. If you want to turn on this setting you should go to the profile's Settings, then just click on the Meeting tab and go to security. Now just toggle the Waiting Room option.
Another cool trick is to record meetings. It is cool option, because sometimes it is quite handy, when you can come back to it when feel like needed. However you should always ask for permission to record and also publish it online (becausee you can do this as well) beforehand.
You can also automatically transcribe your meetings. You should however know that this option is only possible with paid bussiness, enterprise oreduction plans. To transcribe Zoom recordings you should use a third part tool, this tool could be for example Otter.ai.
How to use Zoom? – basic instructions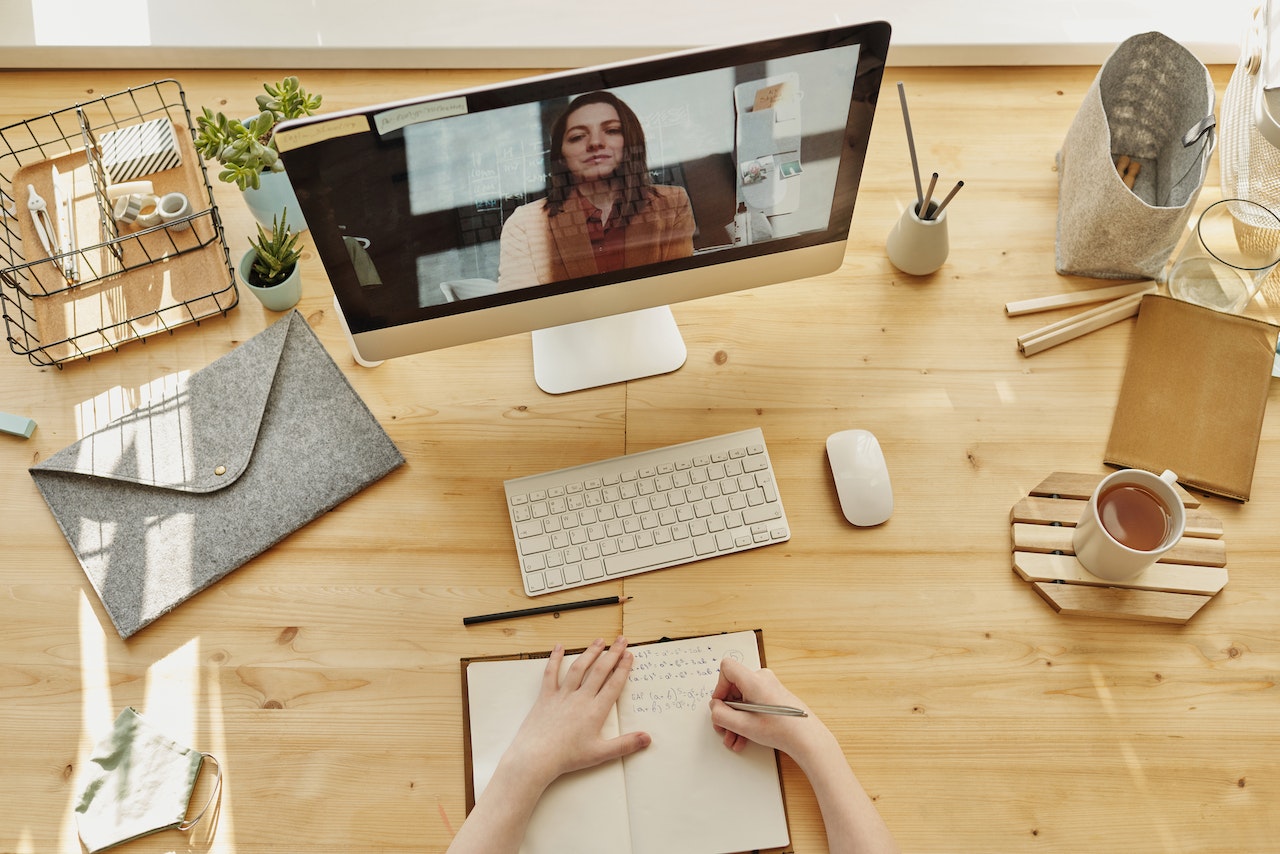 If you are new in online world, this is the best place to find out how to work with help of online platform which Zoom is. Here goes some basic steps for schedulig your very first meeting online:
first sep is to sign in (obvious, right?),
now you have to click on Meetings,
when you done that you should slick Schedule a meeting,
then you have to choose the date and also time for your meeting,
now you should (but it is optional) choose any other settings that you would like to use,
as the last step you sould click save.
Conclusion
As you can see there are many different trick that you can do when it comes to Zoom meeting platforms. You can make using online platforms a funny thing. We showed you so many tricks we hope that you will be using and enjoy thhem as much as we do!
Don't be scared of using online platforms, they do not have to be scarry, and for sure not thanks to our guide for the beginers. Follow this step by step guide and you will for sure do everything as it is supposed to be.